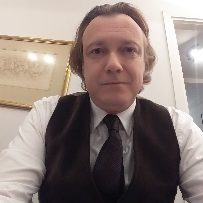 Stavros K. Tsormbatzoglou, Banking Mediator HNI
Studies: University of Macerata Italy, LL.M. International University of Greece "Transnational and European Economic Law and Alternative Dispute Resolution"
Lawyer in the Bar Association of Thessaloniki (intra-corporate experience, strategic planning, negotiation, national and international conventions, commercial and banking law cases, intra-corporate disputes, due diligence)
Accredited Mediator from the Ministry of Justice (AM.29), the Chartered Institute of Arbitrators (London) and the Harvard Negotiation Institute (Boston), Banking Mediator of the Hellenic Center for Financial Mediation (EKHD).
Member of the Central Mediation Committee of YDDAD, of the examination committee, accreditation of training bodies and register of mediators and member of the law preparatory committee of Law 4512/2018 for the reform of the law of mediation.
He is fluent in English and Italian, and has a basic knowledge of French.