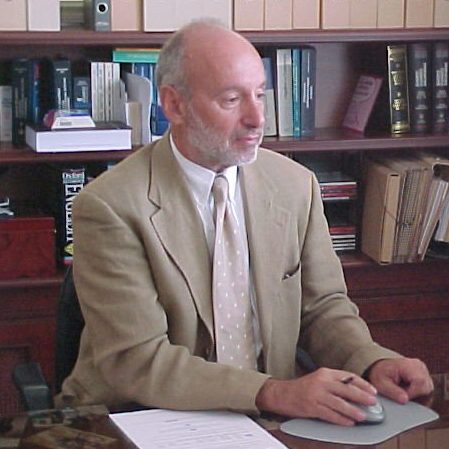 Δημήτριος Α. Παπαφιλίππου, LLM, Δρ Ν
Εκπαίδευση:
Διδακτορικό Δίπλωμα στον τομέα των ανθρωπίνων δικαιωμάτων, Αριστοτέλειο Πανεπιστήμιο Θεσσαλονίκης,
Master in Laws (Υποτροφία ΙΚΥ), London School of Economics,
Μεταπτυχιακό Δίπλωμα στο Ιδιωτικό Δίκαιο, Αριστοτέλειο Πανεπιστήμιο Θεσσαλονίκης,
Μεταπτυχιακό Δίπλωμα στο Δημόσιο Δίκαιο, Αριστοτέλειο Πανεπιστήμιο Θεσσαλονίκης,
Πτυχίο Νομικής, Αριστοτέλειο Πανεπιστήμιο Θεσσαλονίκης,
English Legal System, City of London Polytechnic,
Μαθήματα Ιταλικών Σπουδών (Corsi di Studi Italiani), Università di Genova.
Δικηγόρος στον Άρειο Πάγο και στο Συμβούλιο της Επικρατείας και μέλος του Δικηγορικού Συλλόγου Θεσσαλονίκης από το 1972.
Μέλος της Διεθνούς Ένωσης Δικηγόρων (Union Internationale des Avocats).
Μέλος (fellow) της International Academy of Family Lawyers από το 1998.
Ασχολείται με: Δημόσιο Δίκαιο- Δικαιώματα, Εμπορικό, Διεθνείς Συναλλαγές και Συμβάσεις, Χρηματιστήριο και Κεφαλαιαγορά, Νομικές Συμβουλές σε εταιρίες, Φορολογικό Σχεδιασμό, Μετατροπές- Εξαγορές- Αποσχίσεις- Συγχωνεύσεις εταιριών, Διαιτησίες, Επενδύσεις, Οικογενειακό Δίκαιο
Ξένες γλώσσες: Αγγλικά, Γαλλικά, Ιταλικά
Είναι υπεύθυνος για την Διεύθυνση του Γραφείου.